Friends

Bertrand Fauré
has held the post of Associate Professor in Information and Communication Sciences at the University of Toulouse (IUT de Tarbes) since 2007. Specialized in the field of Organizational Communication and Conversation Analysis, Mr. Fauré's research has focused on performative priorities inherent in the language of numbers within the construction industry, in project-based organizations as well as in the teaching of management techniques. He has published in both French journals (Questions de Communication, Etudes de Communication, Gérer et Comprendre) and international periodicals (Accounting, Organisations and Society, Human Relations, Management Communication Quarterly).
Markus Hällgren
is Associate professor at Umeå School of Business & Economics, Umeå University. Hällgren is the principal investigator of a research project on the everyday decision-making in extreme environments such as high-altitude mountaineering and emergency department operations (www.tripleED.com<http://www.tripleED.com>). In the spring of 2013 Hällgren leads a team of researcher to Mount Everest to study a expedition in situ. In addition to TripleED Hällgren have a keen interest in what has come to be known as Projects-as-Practice and the methodological and theoretical issues surrounding temporary organizing.
Research project website: http://www.tripleED.com
Personal website: http://www.markushaellgren.com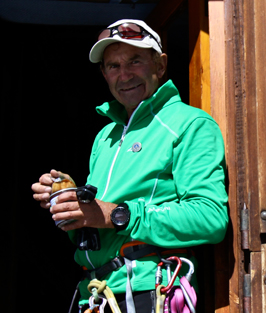 Yvan Estienne
The Darwin expedition team leader. Yvan is a highly experienced mountain guide (Pays des Ecrins, Hautes Alpes, France) and a mountain guides trainer (CRET, SNGM). He has led more than 20 mountaineering expeditions all around the world (Everest, Makalu, Andes…). He realized a number of " 1st " climbs (Ama Dablam North face, Nuptse West ridge, Djebel Misht…).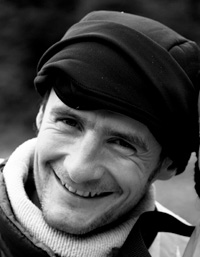 Pierre Muller
Pierre is a highly experienced mountain guide and an emergency doctor at the hospital in Briançon (Hautes-Alpes, France). He's also a mountain rescuer, member of the High Mountain Group, traveler, mountaineer, skier and last but not least navigator. He has done many expeditions in Central Asia, Pakistan Himalaya, Patagonia, Greenland and Spitsbergen. He was a member of the Darwin Expedition. As an expedition leader, he regularly explores the world's mountains with other alpinists or clients. He knows the South Pacific well, as he did his military service in New Caledonia where he honed his sailing skills, and achieved a solid experience as a diver. The dual capability of doctor and guide is an asset and has led him to participate in many rescue missions in the Alps or the Himalayas. In addition, he participated in guide training schemes in Nepal, and shooting adventure films. Recently he discovered caving. Now he is also looking to explore the glacial mills. Expeditions he will lead in the coming years will mainly be a mix of sea and mountain experience and resolutely turned towards the poles.
The Darwin Expedition team members :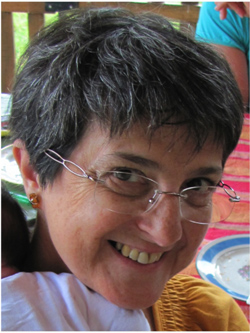 Hélène Ghesquière
Après avoir enseigné l'histoire et la géographie pendant 25 ans, Hélène Ghesquière a créé « La parole et les mots », entreprise de transcription de tout type de réunions (colloques, AG, CA, CE, CHSCT…). Elle travaille avec différents types d'organisation (entreprises, municipalités, équipes de chercheurs). Elle a dans ce cadre retranscrit les entretiens et discussions enregistrés lors de l'expédition Darwin.
site : http://Laparoleetlesmots.monsite-orange.fr
courriel : paroleetmots@voila. fr